Dave's Bargain Enterprise / 11 Pine Rd, Middleton, NH/ 603-755-3851/ FAX 888-884-9829/ dave@cruisingwithtunes.com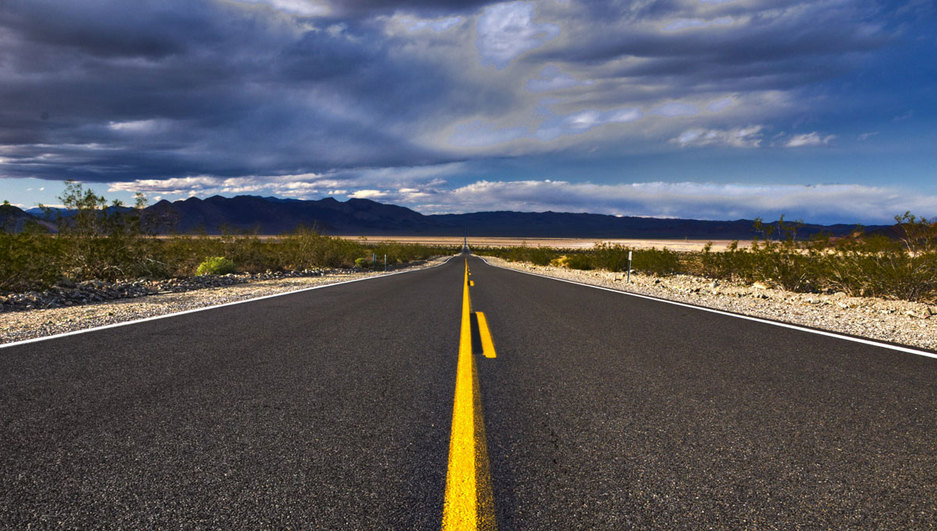 Cruising With Tunes.Com

Motorcycle Stereo Systems
with High Quality At a low Price!
MOTORCY

CLE STEREO SYSTEMS
High Quality Motorcycle Stereo Systems at a affordable Price!
We offer LOW prices on chrome handle bar mounting brackets for your speakers
with free shipping when you order a stereo system from our site,
Check out our accessories page for more details !

WOW only $84.37 with FREE SHIPPING except for international orders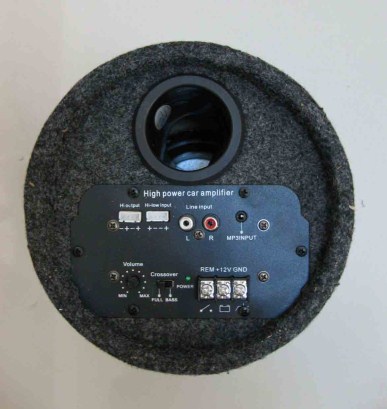 This is a 100 Watt 6" Motorcycle Subwoofer that is 9" Wide and 7" Round and will work nicely to provide the Bass tones so you can feel your music while cruising with tunes, now I can say that from experience check my ride out below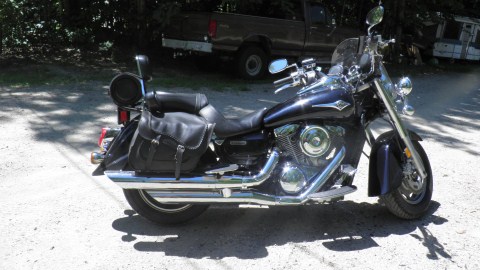 This is mounted on my 2004 Vulcan Classic and tied in with my 250 Watt Motorcycle Stereo System.
The 250 Watt Motorcycle Stereo system offered on my homepage has a woofer output for something like this woofer!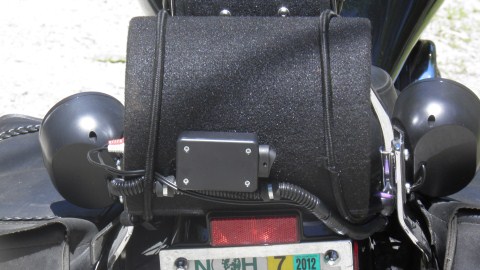 NOTE:

I added the wire loom, the switch, the fuse these items are not included with the system. Where and how you mount this system is your choice, it took me a little while to look at different angles for placement and how I would attach this woofer to my motorcycle. I still have a few changes as to the placement of my woofer and will be using the nylon strap thast comes with the system to secure it rather than the bungee strap.

Details


1 x 6" subwoofers
Frequency response: 35 - 200Hz
Sensitivity: 100dB/W/m
Impedance: 4 Ohm
Max. output: 100W
Total harmonic distortion <0.5%
Power supply: DC12V
Hight level input: 0.4 - 8V
Low level input: 0.2 - 4V
Size190MM*230M
Brand new & factory sealed
3 year warranty
System includes Motorcycle Woofer, wire, nylon strap,
wire with RCA connectors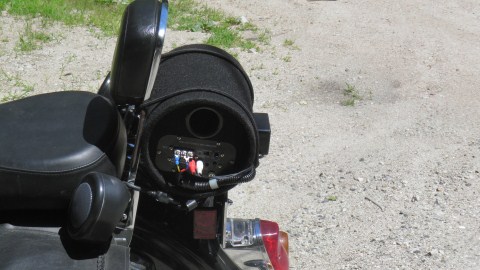 .

PYLE 8" Low-Profile Super-Slim Active Amplified Marine Waterproof Subwoofer System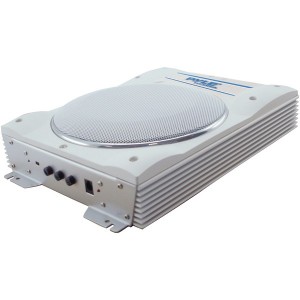 ​•8" slim marine woofer RCA low level input
•High level input
•Green & red LED power status indicator
•Remote level control
•0 or 180° phase shift switch
•0.2V–3V adjustable input sensitivity
•0 to +12 dB variable bass boost @ 45 Hz
​

​​
Ultra Slim Motorcycle Subwoofer
•50 Hz–150 Hz low pass filter
•Soft delay remote turn-on
•Thermal, short & overload protection circuits
•2 x 15A fuse
•800W max power
•Dim: 3"H x 14.5"W x 9.5"D
•Weight: 10.5 lbs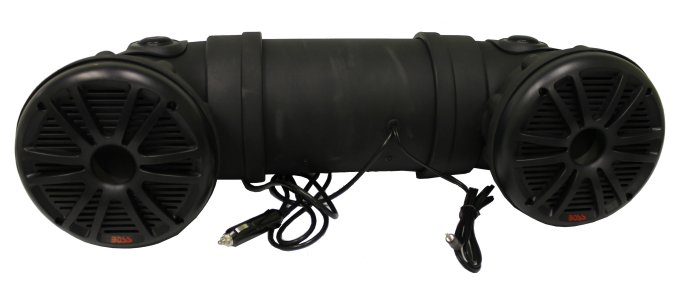 OFF ROAD / MARINE SOUND SYSTEM
​ Featuring 6.5" Marine Speakers and 1.5" Water Proof Tweeters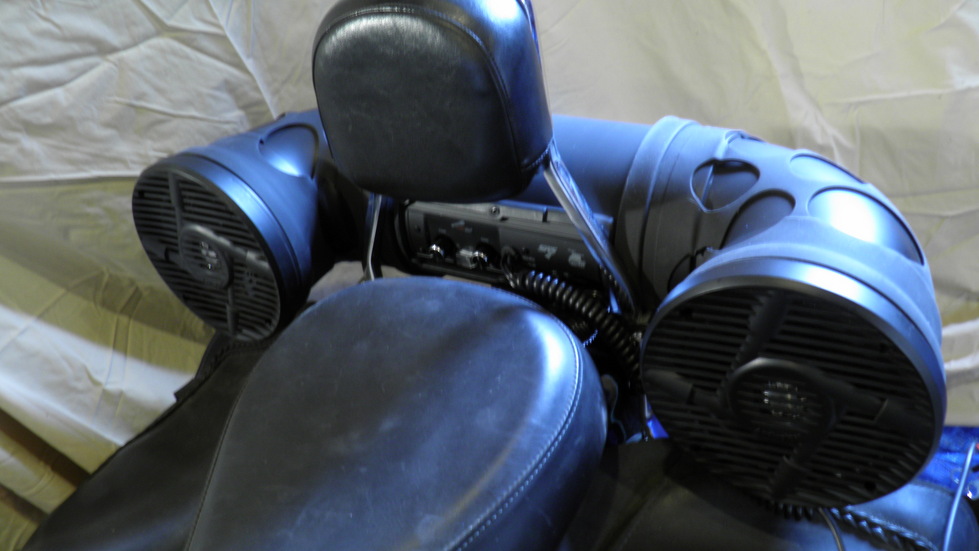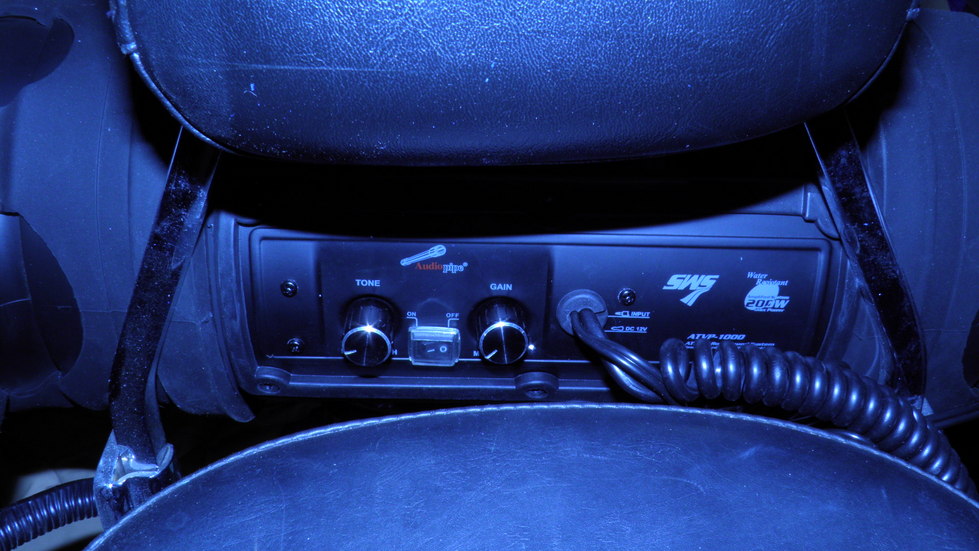 For more details on the audio pipe system shown below CLICK HERE