Dave's Bargain Enterprise / 11 Pine Rd, Middleton, NH/ 603-755-3851/ FAX 888-884-9829/ dave@cruisingwithtunes.com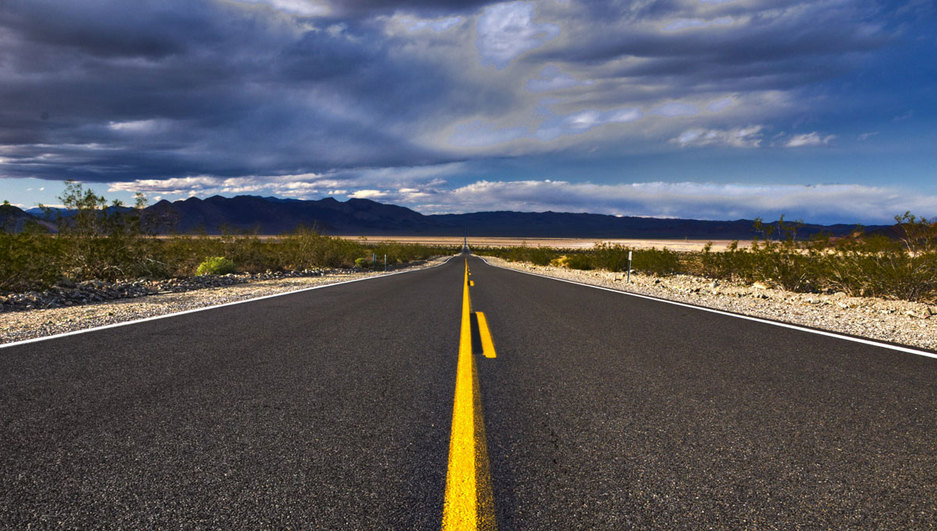 Cruising With Tunes.Com

Motorcycle Stereo Systems
with High Quality At a low Price!
MOTORCY

CLE STEREO SYSTEMS
High Quality Motorcycle Stereo Systems at a affordable Price!
250 Watt Motorcycle Fm Radio
with Bullet Speakers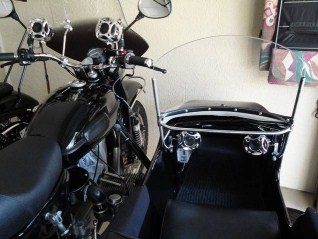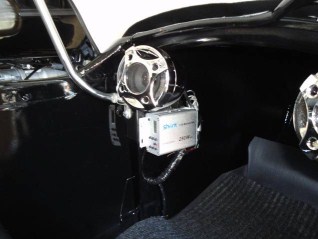 Here's a motorcycle with 250 Watts of pure cranking power with the chrome motorcycle bullet speakers mounted in the side car and on the handlebars they can complement any motorcycle with the quality sound and looks, you can throw those earbuds away and listen to your tunes in comfort with clear music at full volume without distortion!
Speakers are available in chrome or black.

Our motorcycle bullet speakers measure 3 " X 3" x 3.5--

With the exterior casing outside measurements are 4 1/4 " in diameter
Details for Bullet Speakers

Working Voltage 10-16V DC
VoiceCoil Impedance: 4
Resonc Frequency: 165HZ
Effective Frequency Range: Fo-12kHZ
Puiput Sound Pressure Level: 88dB
Rated Input Power: 15W
Max Input Power: 100W watts ea
Distortion: <= 5%
one year warranty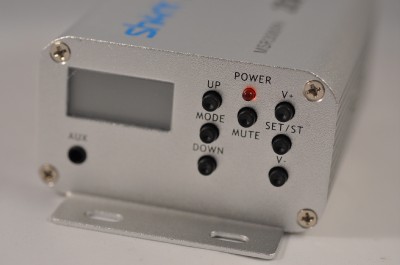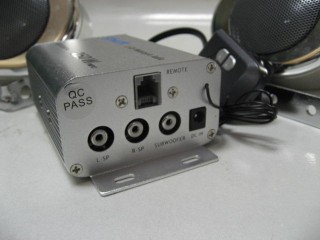 The 250 Watt motorcycle stereo systems have an extra port on the rear to allow you to plug a sub woofer in and crank some bass out of your system, I put one on my Vulcan and what a difference!
I take my customer service seriously and enjoy assisting and talking to my customers. If you need any advice setting up any of our systems give me a call, and leave a message if Im not available I will return your call!
We offer LOW prices on chrome handle bar mounting brackets for your speakers with free shipping when you order a stereo system from our site,
This Motorcycle Fm Radio system comes with the above wired remote control which can be placed near your handgrips on your handlebar allowing you to turn your system off or on, or to mute the sound or adjust your volume while driving down the road. The only thing the remote doesn't do is is change the channels. The remote control easily plugs into the rear of the radio.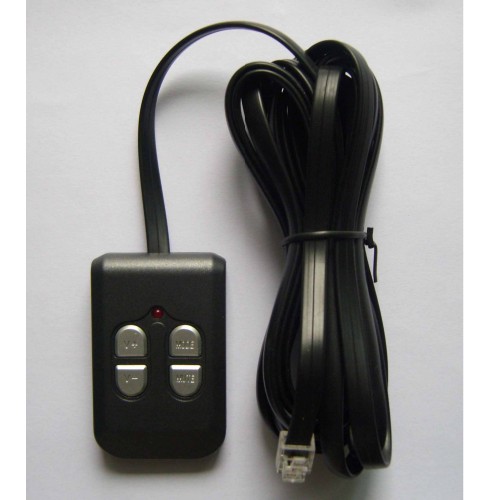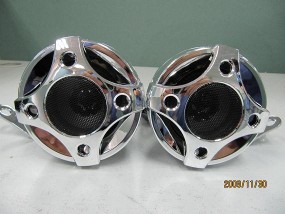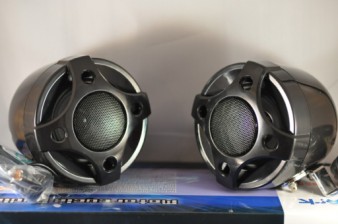 This subwoofer has a 100 Watt amplifier and I had to add a power switch to kill the power. And a High to low audio adapter. What a difference! This is sold seperatley.
and available on our motorcycle subwoofers webpage